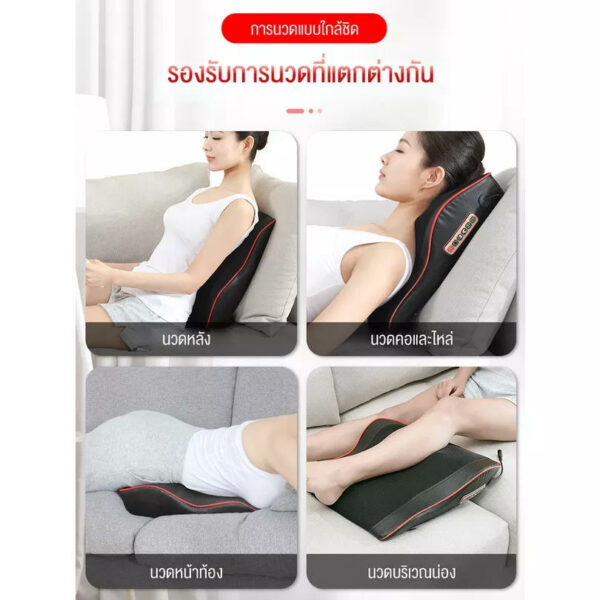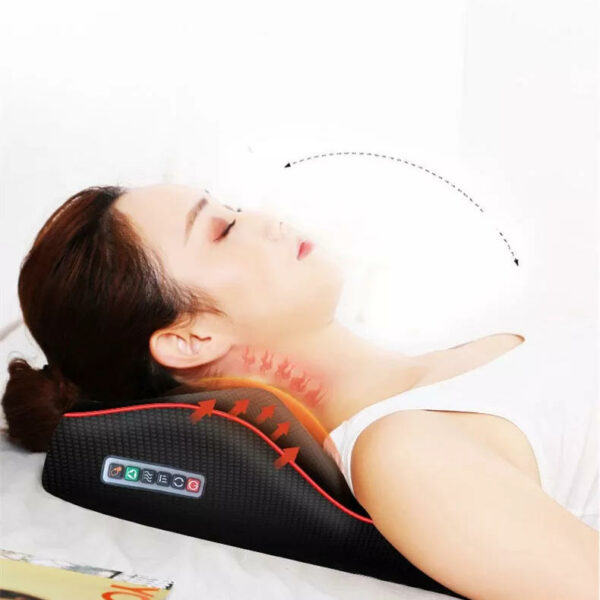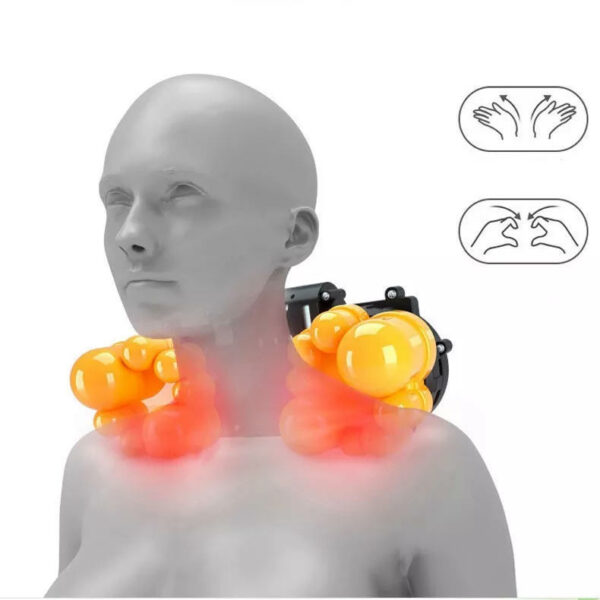 Electric Massage Pad / Massage cushion by Benbo
$ 43.00
multi function massage pad

portable (light)

warming function

for neck, back, hip, legs

plug only (no battery)
Electric Massage Pad / Massage Cushion
by Benbo
Benbo Massage Pad – Multi function electric massage pad / massage cushion for neck, back, body, legs, …
Contents:
1 Electric massage pad / massage cushion.
(This device only works with a power plug, NOT with batteries.)
Scope:
With this handy and easy to use massage pad, you can massage anywhere and anytime.
Ergonomic design for more comfort.
Easy to move (light weight).

Directions – easy to use:
Just sit or lay down on a chair, sofa, bed or on the floor. This electric massage pad or massage cushion relieves tension and pain and helps the blood flow and circulation. It's convenient to use for neck, back, hips, legs or even feet.
On one side it has 6 function / mode buttons:
1. Start
2. Left / Right (spinning direction)
3. Strength
4. Heat
5. Eco (energy save)
6. Mode
It has got the perfect size: big enough to provide stability and stay in place, but small enough to quickly and easily position it how and wherever you need it.
With its concave shape it fits the user's body and can be used on all parts of the body whether it's the neck, back, hips, legs, … just adjust its position, as for some body parts it better fits upside-down.
This massage pad can not only be used at home but it's perfect for the car as well – imagine how good it will soothe you on long drives.
It even has a heating function while massaging, which is very comforting.
The massage head is made of silicone. It combines 3D techniques and simulates real massage movements. It has got a strong torque No noise while in use, which reduces noise and also has got a high heat protection system.
• Brand: BENBO
• SKU: 1449354469_TH-3773514813
• Tool Type: Electronic
• power_consumption: 500-1000
• Model: Massage
Only logged in customers who have purchased this product may leave a review.