← Previous product___.
___Next product →
SALE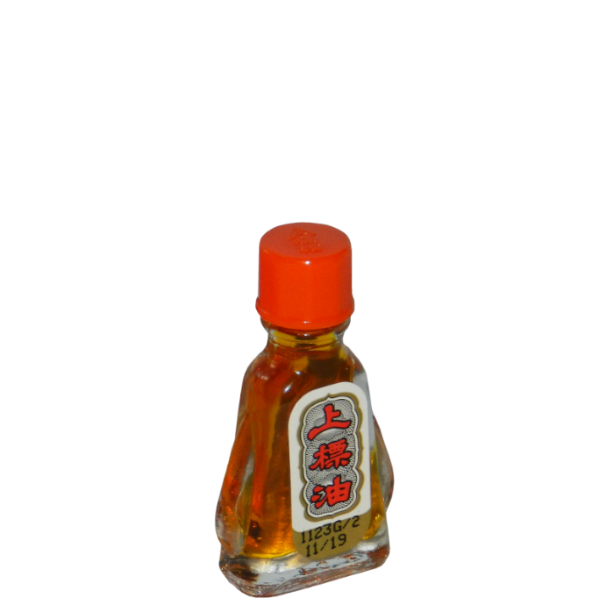 6x Siang Pure Oil – Formula I (Red) – 3 ml
6x oil vials

soothing, refreshing and relieving

natural essential oil

liniment for rubbing or inhaling

3 ml

6x Siang Pure Oil – 3 ml
Formula I (red)
Liniment to rub or inhale for relief of dizziness, muscle pain and insect bites etc.
The mild-smelling oil is extremely popular in Asia due to its diverse effects and applications. It is made after an ancient Chinese recipe and is based on pure natural ingredients.
Siang Pure Oil Formula I (red) is the original amber oil formula and has a strong signature from herbal aroma with Cinnamon and various other natural herbs.
Scope: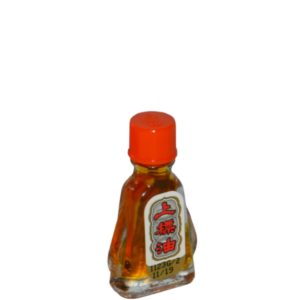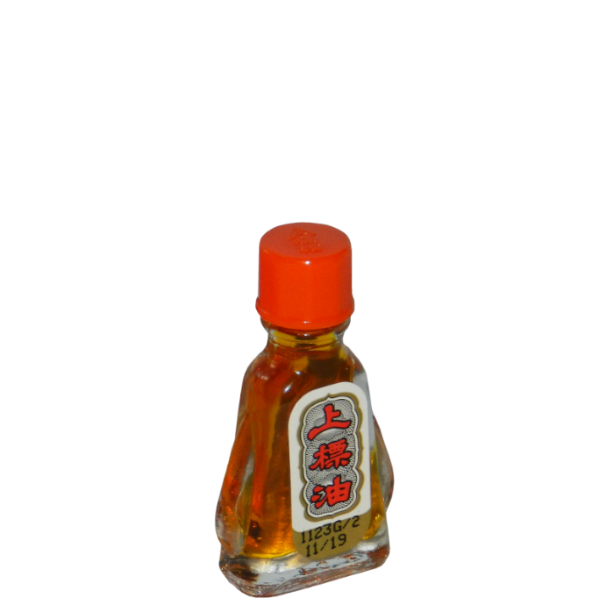 For insects, it appears repugnant, but also soothes insect bites afterwards.
For cold symptoms, it works liberating, and can also be used directly below the nose.
It may relieve slight dizziness, nausea and headache (that is, of course, depending on the cause).
It relieves muscle, bone and joint pain.
It supports the healing of blunt injuries (NOT on open wounds).
Just apply several times a day at the appropriate places.
The small glass flask is smaller than a lighter and fits in any pocket without bugging.
– Only for external use!
– Pregnant and breastfeeding women, as well as allergy sufferers should consult their doctor before!
– Keep out of reach of children!
Ingredients (per 100 ml):
Menthol: 38,6 g
Peppermint Oil: 39,6 ml
Camphor: 6.9 g
Cinnamon Oil: 0,5 ml
Clove Oil: 0,5 ml
Caution:
Be careful not to get any of the oil into (or close to) your eyes, open wounds, mucous membranes, etc !!!
This oil liniment is and does not replace any medicine.

The oil is naturally based and contains no anti-inflammatory substances.
Note:
We would like to point out that we usually do NOT store balms, oils, creams and other health and care products as they have an expiration date, but always buy those products "fresh" for each order. Therefore, the shipment may possibly be delayed by 1-2 days.
Siang Pure has received world-wide recognition as Thailand's leader in the medicated oil market for over 60 years, passing the legendary, centuries-old oriental wisdom of traditional Chinese medicine from generation to generation.
Only logged in customers who have purchased this product may leave a review.
← Previous product___.
___Next product →